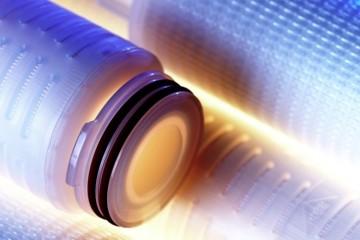 We partner with Fluxa Filtri of Milan, Italy to offer a wide range of flexible filtration systems for petrochemical and oil industries. The quality of water is a critical factor in oil and gas processing and even trace contaminants in the water supply can adversely impact vital processes. With production and process costs constantly being driven down yet optimal performance a must, process specialists need cartridge filters with long life, high efficiency and low operating cost.
The filter cartridges are manufactured in controlled environments using well defined and documented work instructions and quality plans ensuring highest quality and cleanliness standards are consistently maintained throughout the process. Every product supplied undergoes rigorous quality control checks, tested and guaranteed to international standards.
The filter cartridges are manufactured using a wide range of depth and membrane filter media, with filtration ratings from 0.2 micron microbial to 200 microns absolute and are available in a range of industry standard lengths from 125mm (5") to 1000mm (40") nominal with end-fittings to suit most industry standard filter designs. This ensures that the cartridges can be easily and securely fitted into existing filtration systems. The product range includes: Cartridge Filters, Disposable Filters, Bag Filters, Filter Housings, Basket Filters, Magnetic Filters, Self-cleaning Filters, Compressed Air & Gas Filters, Fluid Power Filters, Coalescer Filter Separators and Plant for Enology. These filters can be used as pre-filters, final filters and sub-micron membrane filters and are suitable for use in new installations or as replacement cartridges in existing systems.
Salient Features:
Comprehensive Range
Pre, Final and Sterile Filtration
High Purity
Long Service Life
High Efficiencies
Technical Assistance
Documented Validation
Quality Assured with Certificate of Origin
European Cartridge Manufacturing Centre
Application:
Oil & Gas
Chemical & Petrochemical
Power
Water Treatment
Steel Industry
Paper Mills
Textile
Industrial
Manufacturing
Electronics
Pharmaceutical, Biotechnology & Medical
Paints & Inks
Food & Beverage
Healthcare and Life Sciences