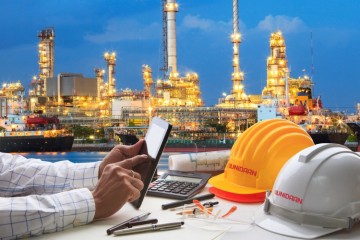 Based on our extensive knowledge and experience in this field, we provide consultancy for complete power solutions by evaluating all available options and technologies. We are able to help customers identify the right solution for their business needs based on opportunity analysis, technology and product audits and an overall study of lifecycle costs leading to the most cost-efficient and impactful solution. Your interest is our priority – you get honest, simple, dependable and effective solutions.
We also partner with VIKRAM SOLAR, a leading provider of Solar Solutions, to bring our customers alternative energy options. We specialize in Solar – Diesel Generator Hybrid systems which are considered today a highly efficient way of producing round the clock power with lowest overall costs. A well designed and engineered solution helps to bring the most optimized product to our customers. Vikram Solar has developed in-house internationally accredited expertise in engineering and technology, procurement, projects management including construction and commissioning with a command over asset management with operation and management expertise. Vikram Solar is presently a self-sustained and independent EPC solution provider catering to Indian and International markets for all solar EPC solutions.
Vikram Solar business model ranges from the acquisition of developed sites to the servicing and maintenance of completed solar arrays throughout its lifespan.