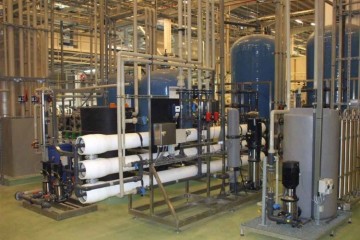 Unidaan partners with Envirogen Group, a Global organization, to bring water treatment solutions to the industries in the ME region.
Envirogen Group prides itself on having the tools, the know-how and ability to develop innovative solutions to solve the complex challenges faced by manufacturers today when it comes to process efficiency.
At Envirogen they develop and deliver complete customer solutions for water and wastewater treatment – including services, process knowledge and tailor-made products, along with various Design Build Operate and Finance options.
Their in-house team of engineers are able to design, install and commission complete plant for water treatment applications. From drawing and planning and software writing to project management, they can be on hand to take control of all of your project no matter how big or small, or just a part of it.
Unidaan also offers gas and air treatment as well as refinery operations, to remove a broad range of contaminants from waste water and ground water.
We also deliver environmental and material recovery solutions for solvents and catalysts like molybdenum and cobalt to enhance environmental performance and re-use these expensive materials using technically advanced treatment systems.
 Technologies & Solutions:
Pre – Treatment
Clarification
Lime Softening
Ion Exchange & De-mineralisation
Membrane Technologies
Disinfection and Sterilisation
Filtration Consumables and Housings
Waste Water Treatment